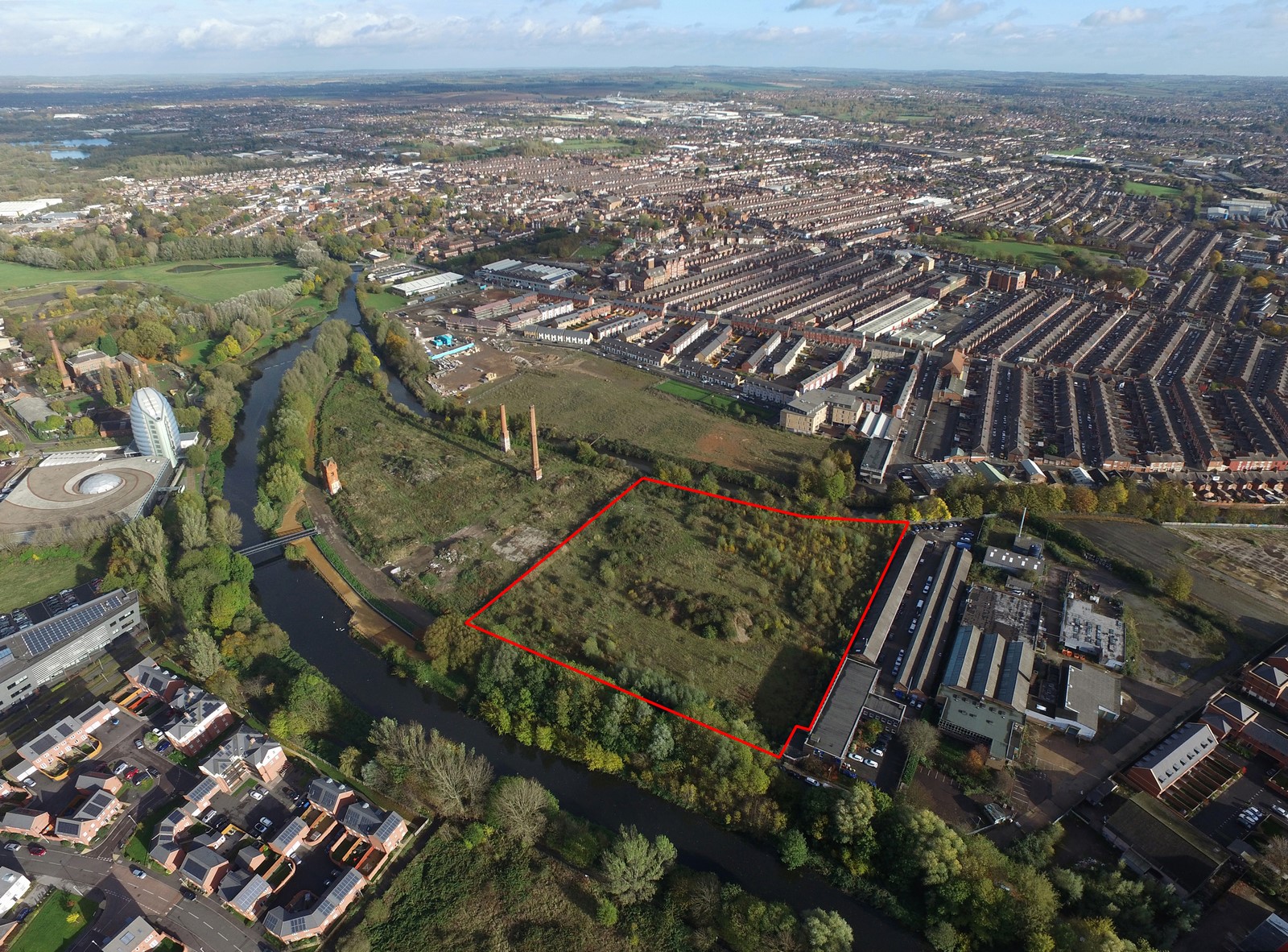 APB assist G S Property Holdings on purchasing City Centre redevelopment site
20.11.2017
APB who act for GS Property Holdings Limited have advised on their recent acquisition of 4.86 acres of prime redevelopment land in the City Centre. The land at Abbey Meadows consisted of a brownfield site with an historic outline planning permission for residential development.
The land makes up part of the island site on Abbey Meadows, and has been a key redevelopment for Leicester City providing quality accommodation from an area of disused land and bringing life back to this part of the city.
APB Partner Reg Pollock said:
"We were aware that this plot of land was being brought to the market by Jones Lang LaSalle by way of an open market sale and that it would suit G S Property Holdings Limited remit to acquire development sites being well located to other investments they have in the area".
"The site was marketed and good levels of interest were received from a number of parties, but we showed the purchaser that we could deliver on tight timeframes for purchasing the development."
"James Coningsby of Nelsons Solicitors acted on the acquisition for the purchaser and we worked closely with Nelsons to make sure that the site was purchased within a 4 week time frame"
Mandeep Singh of G S Developments said:
"ABP helped us through the whole acquisition process and showed that they can deliver a professional service with the right knowledge to get the job done"
APB (Leicester) LLP are one of the East Midlands leading independent commercial property consultants.  They provide a full range of property services from agency, development, management and professional work for local, regional and national clients within both the private and public sectors.  APB is able to offer a wealth of knowledge on all commercial property matters and should you require any assistance please feel free to contact us on 0116 254 0382.