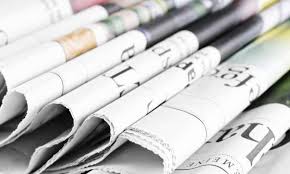 APB Invest in New Technology
11.04.2013
The new agency software has been implemented to keep up with the ever changing demands of the commercial property market. APB's website has also been completely renewed offering a cleaner and more user friendly interface.
The website and the agency system are designed to work in tandem to provide tailored property information providing client and applicant the best service. The new website allows any interested parties to obtain all the information on properties that APB are currently marketing. The website also gives an overview of all of APB services that we are able to offer and direct contacts to all surveyors.
The investment has been made as technology now plays a large part of modern day life, giving APB the ability  to deliver information to all of our customers in a way that they want it.
Reg Pollock, head of Agency, said:
"our new system which we have invested heavily in gives us the ability to access property on the move, and provide clients or applicants with all the information on a property that they require. The website allows all parties to download the information how and where they want.
"We pride ourselves on being able to offer a first rate agency service to both clients and applicants, and this investment allows us to offer an unrivalled service."
APB (Leicester) LLP are one of the East Midlands leading independent commercial property consultants. They provide a full range of property services from Agency, development, management and professional work for local, regional and national clients within both the private and public sectors. APB is able to offer a wealth of knowledge on all commercial property matters and should you require any assistance please feel free to contact us on 0116 254 0382.