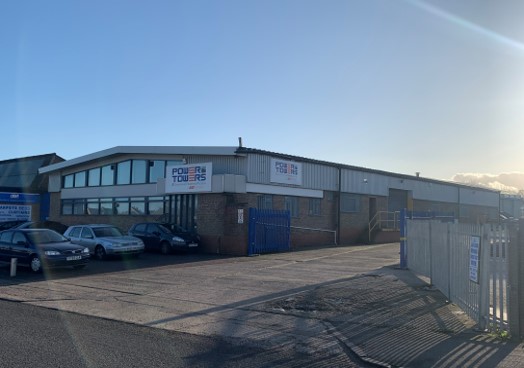 Aylestone Lane Wigston
25.04.2021
APB (Leicester) LLP have sold a 9,645sq.ft. industrial unit on an 0.8 acre site at 262 Aylestone Lane, Wigston on behalf of Power Towers Limited.
The building was purchased by Build Yard looking to expand their business and were represented by Adam Burdett at Intali.
The unit occupies a highly prominent location with excellent access to Leicester and the M1/M69 at Junction 21. The property offered a clear span warehouse with a further Goods-In building on site.
Reg Pollock, a partner at APB, commented "the property attracted a huge amount of interest when we brought it to the market, this is due to a shortage of available stock in the Leicester area and secondly the appeal of the yard and proximity to the motorway network.
After a short marketing campaign and identifying Adams client, we managed to complete the deal in 12 weeks from the initial marketing. This was a testament to hard work by all parties during the Covid-19 Pandemic.
Working with Intali and Adam is always a pleasure as we know that his clients have always performed, and we had no issues in progressing the sale forwards with him.
Power Towers have moved their production at Aylestone Lane now down to their newly built industrial unit of 100,000.sq.ft on Sunningdale Road at LEDP. 
We are experiencing a shortage of good quality industrial buildings and currently have a waiting list of purchasers and tenants."
Adam Burdett, partner at Intali, commented " We are delighted to have secured this unit for Build Yard and are grateful to Reg and his client for the thoroughly professional way they handled the deal under difficult "lock-down" conditions. "
APB (Leicester) LLP are one of the East Midlands leading independent commercial property consultants.  They provide a full range of property services from agency, development, management and professional work for local, regional and national clients within both the private and public sectors.  APB offer a wealth of knowledge on all commercial property matters and should you require any assistance please feel free to contact us on 0116 254 0382.