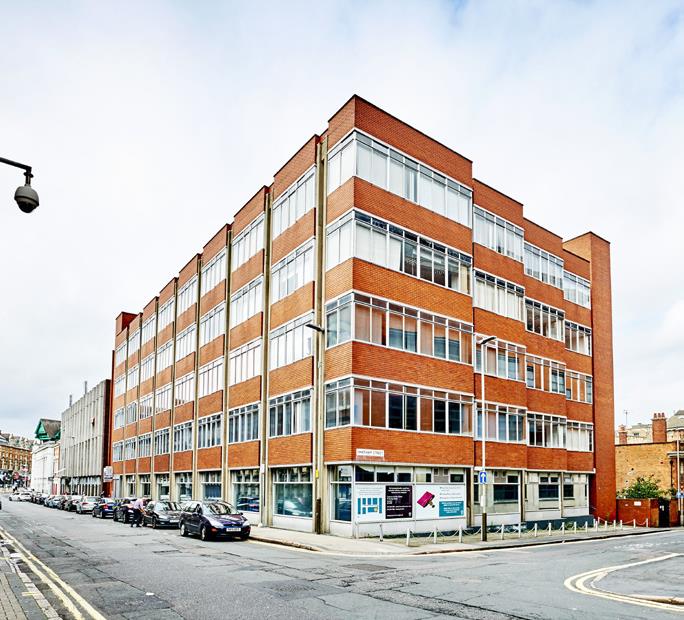 Buyer for Wellington House in Leicester announced following huge demand
10.10.2018
FI Real Estate Management (FI) has confirmed the sale of Wellington House, a five storey office building in Leicester city centre.
Wellington House, totalling 52,673 sq ft, has been bought by developer Aimrok (Leicester) Ltd for £5.6m with a view to converting the building to deliver a residential scheme. Approval was previously granted for the conversion of the property into 83 residential flats, with there also being the option to add additional floors to the building.
Located in Leicester city centre, Wellington House is approximately half a mile away from the Highcross Shopping centre and is surrounded by the city's vibrant night life. The property also provides excellent access to the city's rail and bus stations.  
FI's agents for the deal were Cushman & Wakefield and APB (Leicester) LLP, while Aimrok were represented by Innes England.
A spokesperson for FI Real Estate Management said: "The sale of Wellington House demonstrates our strength in adding value to an asset. Through obtaining vacant possession, undertaking development feasibility and design work, liaising with the local authority, achieving permitted development rights for residential conversion and overseeing a high quality marketing campaign, we have been able to achieve one of the highest sales rates ever seen in Leicester."
Reg Pollock, Partner, APB, said: "Leicester city centre's landscape is changing at a rapid rate with a number of high-profile developments currently being constructed, and this led to a huge amount of interest coming from developers across the UK. The viewing levels on the property surpassed our expectations."
Joe Williams, Associate, Cushman & Wakefield, said: "Following a highly competitive bidding process, in which we received 15 credible offers, we are delighted to have successfully sold this asset. The sheer volume of bids and enquiries, from both local and national developers, emphasises how strong the Leicester residential market currently is."
Rahul Saini, Associate Director at Innes England, said: "My clients Aimrok have a proven track record of developing high quality residential accommodation and are involved in other schemes in the city and across the UK. We are very happy to acquire this property on their behalf and look forward to watching the redevelopment of the building."
APB (Leicester) LLP are one of the East Midlands leading independent commercial property consultants.  They provide a full range of property services from agency, development, management and professional work for local, regional and national clients within both the private and public sectors.  APB is able to offer a wealth of knowledge on all commercial property matters and should you require any assistance please feel free to contact us on 0116 254 0382.