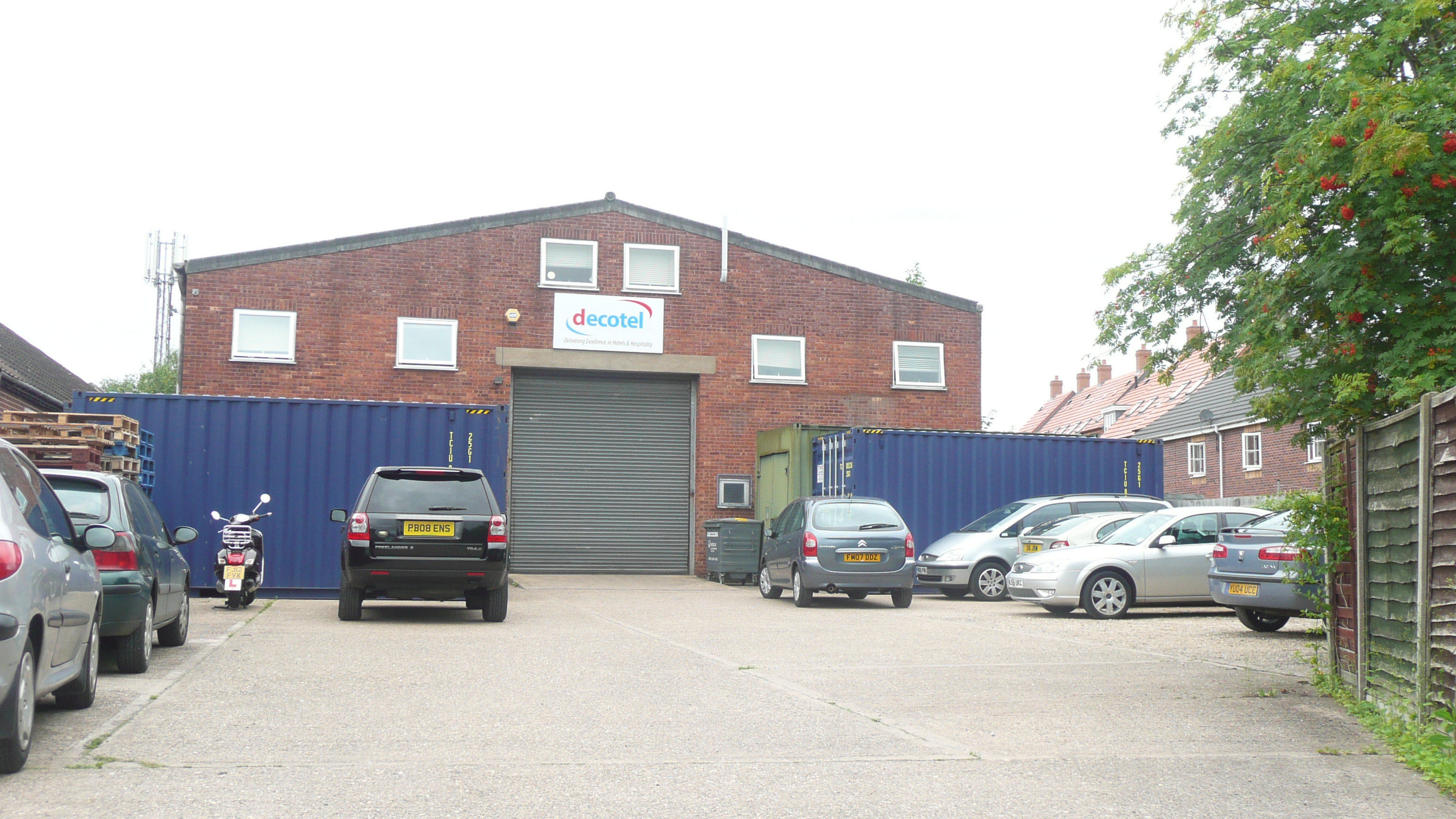 Double industrial deal for APB (Leicester) LLP in Loughborough
07.09.2015
APB have recently advised Decotel Limited on the sale of their current premises and acquisition of a new larger factory premises in Loughborough.
APB were instructed by Decotel to dispose of their factory premises on Cumberland Road as they had outgrown it. The warehouse premises with goods yard totalled 432.09 sq.m (4,651 sq.ft) of good quality industrial space, but was constraining Decotel's growth strategy.
Decotel are one of the UK's leading suppliers to the hospitality industry and UK's leading hotel groups. Decotel have been based in Loughborough for over 10 years, due to its excellent access to the motorway network and the UK.
Further to the sale, Decotel, with the assistance of APB, have acquired 22,591 sq.ft of warehouse and office in space on the Swingbridge Industrial Estate Loughborough. This acquisition will allow their continued expansion programme and keeps them within Loughborough with its excellent communications.
Reg Pollock of APB said:
"We were instructed to assist with the disposal of Decotel's factory, and aided with the acquisition of their new premises. Identification of property suitable for Decotel was difficult as there was a distinct shortage of larger factories within their search parameters, which we were given, this said, when Swingbridge Road came up, it fitted the majority of the  requirements".
"We then advised Decotel through the purchasing process, from the initial offer stage to completion of the deal. Whilst this was happening we also guided the sale of their factory to the purchaser.
Peter Boden of Decotel said:
"Loughborough central location works for our business, but our current building was restricting our expansion plans. As APB were acting on our sale, we asked them to aid us with the acquisition of our new premises. Reg Pollock of APB was ideally suited for this role as he knew the Loughborough market very well, having traded there for 6 years".
"APB identified Swingbridge Road as the best fit out of a few units available, the property will give us the expansion room we need. APB agreed a deal with the vendors to purchase the property. We have been very happy with the professional service they have provided and look forwards to working with them in the future"
APB (Leicester) LLP are one of the East Midlands leading independent commercial property consultants.  They provide a full range of property services from agency, development, management and professional work for local, regional and national clients within both the private and public sectors.  APB is able to offer a wealth of knowledge on all commercial property matters and should you require any assistance please feel free to contact us on 0116 254 0382.