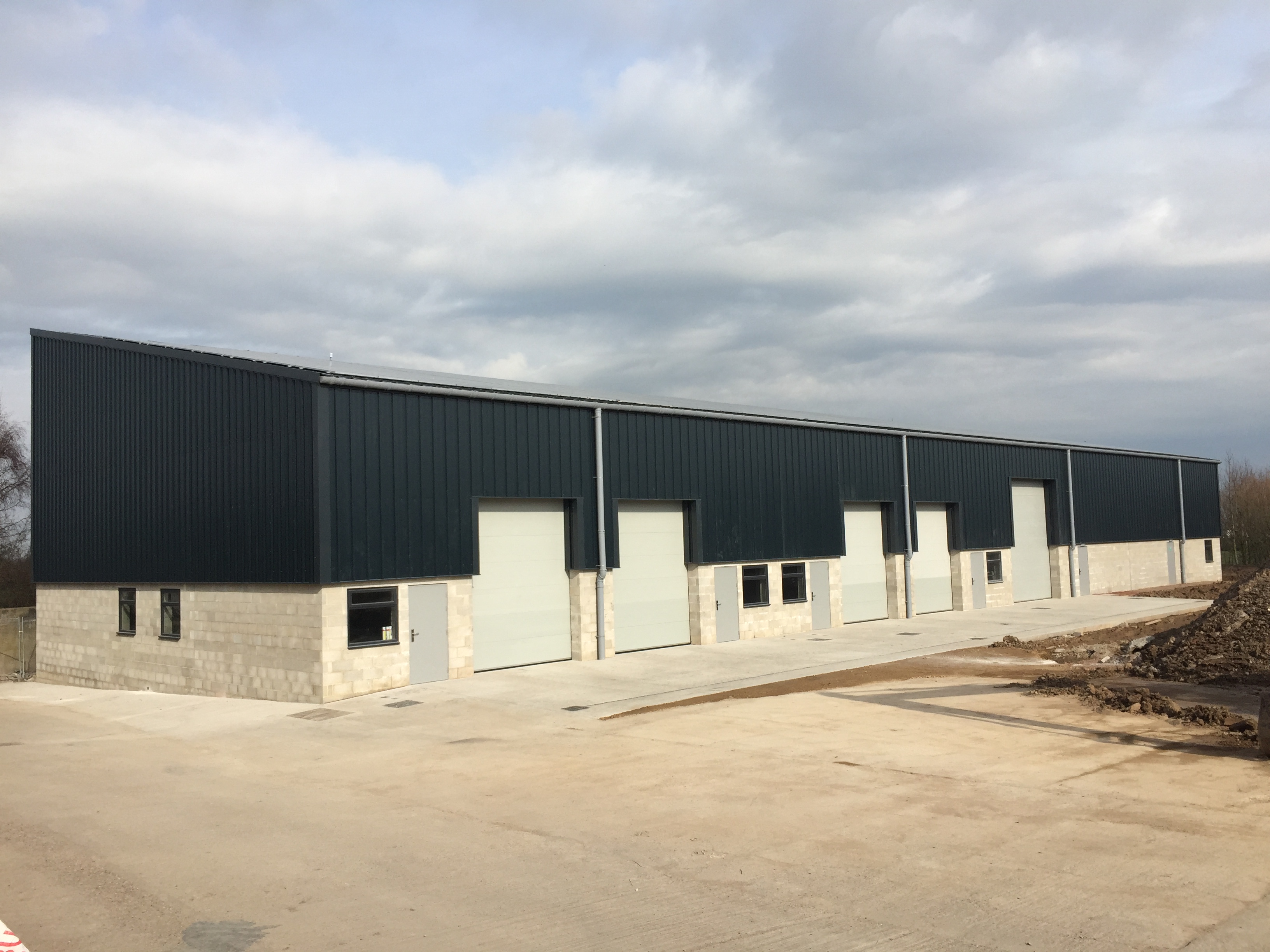 First Tenant takes occupation at Anslow Business Park
23.05.2016
Acting on behalf of Anslow Business Park, APB and Rushton Hickman have let 4,125 sq.ft of new build industrial premises. The new build industrial unit is located approximately 3 miles out of Burton upon Trent and offer excellent access out to the A38, A50 linking the M1 and M6 motorways. 
The newly constructed industrial unit offered roller shutter aceess, 3 phase power and ample yard/parking.
The new Tenant, committed to the unit during construction phase as they saw the potential of both the location and the quality of unit provided. 
Reg Pollock of APB said: 
"There has been very little new build space constructed within Burton upon Trent and the surrounding areas. Anslow Business Park provided an excellent out of town location for tenants due to its strategic road position, allowing occupiers to travel anywhere within the Midlands or further afield within a day."
"Anslow Park have a number of existing units, which are all currently let and the new build scheme showed their trust in the commercial market and that tenants would be obtained." 
Paul Rushton of Rushton Hickman said
"Interest levels in the new build units have been very good, we have not seen many new build sites come to the market in the last few years due to market conditions." 
"Anslow new build units were attractive to the new tenant as it offered him an excellent working environment and the chance to lease a brand new unit." 
"The new units have been constructed to an exceedingly high standard and have come in on time allowing Venture Manufacturing Limited to move in within 8 weeks of instruction of solicitors." 
Jonathon Thompstone of Anslow Business Park stated: 
"We have taken a risk here in developing new units, but our agents have found us a tenant for half of the new building that we have constructed, whilst all other units are fully let at Anslow, we are keen to attract new tenants, as we believe that we can offer a better location and working environment than a lot of older stock on the market in town." 
Reg Pollock of APB says: 
"We now have 5,000 sq.ft of industrial space left in the new building, which we are seeking either one or multiple tenants for. The units can be split down to as small as 1,250 sq.ft and interest levels have been good." 
"The scheme allows for a further 5,000 sq.ft building on site which Anslow Park will look at constructing once the first phase is fully let. This said, should any tenants wish to come forward in connection with occupying the second phase, we are more than happy to discuss term." 
APB (Leicester) LLP are one of the East Midlands leading independent commercial property consultants.  They provide a full range of property services from agency, development, management and professional work for local, regional and national clients within both the private and public sectors.  APB is able to offer a wealth of knowledge on all commercial property matters and should you require any assistance please feel free to contact us on 0116 254 0382.