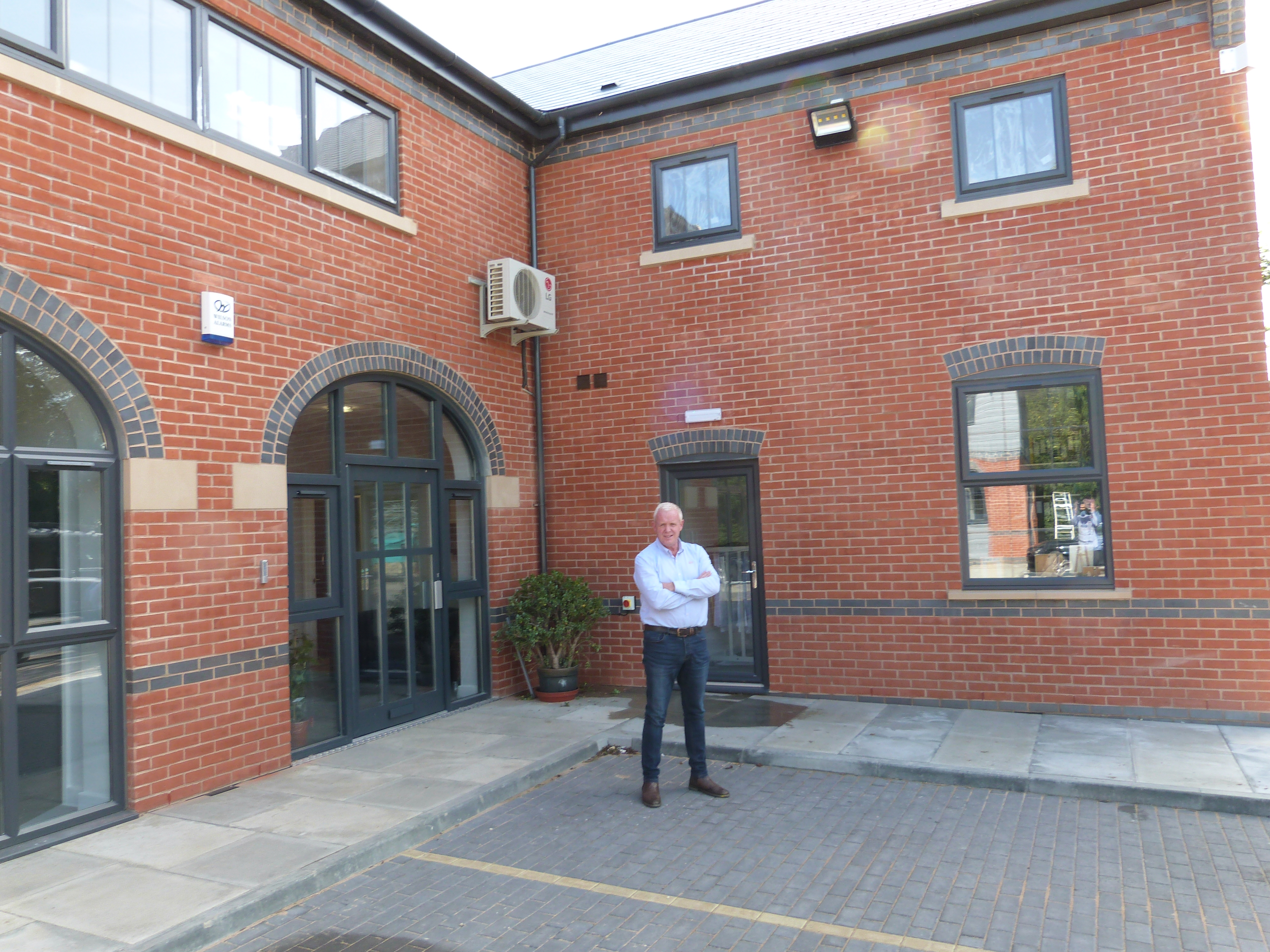 New office scheme in Leicester nearing completion
05.10.2016
Established building contractors, D W Hicks are nearing completion of a new office scheme extending to over 6,000 sq.ft.
With continued confidence in both the construction trade and the property market, D W Hicks have undertaken this development in the grounds of their historic office premises. The new building shall accommodate D W Hicks's growing need for additional office space together with 4,400 sq.ft of 'grade A' accommodation which has been constructed on a speculative basis. It is intended to be held for investment purposes that are available to rent through retained letting agents- APB.
The new building has been constructed to a high standard of design to provide modern and stylish Grade A office accommodation. The location is rather unique being situated with a tranquil setting whilst being conveniently situated close to the City centre and direct access to the outer ring road.
D W Hicks is a family run construction firm, which was established in 1979. Over recent years, their business has thrived with new multi million pound contracts throughout the UK. Current projects for 2016/2017 are nationwide and exceed £34m in value, so it is critical that they have modern well positioned office to accommodate their growing staffing requirements.
Martin Hicks, Director, comments:
"We are delighted to be moving back to the site of our old offices into a new high quality building. We required a new office to facilitate our growth over the last 3 years. We have every confidence in the UK's building industry and the commercial property market, which has led us build part of the office accommodation on a speculative basis. This shall be our company home for next family generations".
The additional accommodation is to be held as an investment for D W Hicks. There have already been a number of enquiries for the accommodation and Reg Pollock of APB comments:
"There has already been considerable interest in this new office scheme. There has been very little office development in Leicester over recent years and the new building offers excellent, modern space for a variety of office users. This is a very attractive setting and the offices benefit from on-site parking and access to an excellent road network".
APB (Leicester) LLP are one of the East Midlands leading independent commercial property consultants.  They provide a full range of property services from agency, development, management and professional work for local, regional and national clients within both the private and public sectors.  APB is able to offer a wealth of knowledge on all commercial property matters and should you require any assistance please feel free to contact us on 0116 254 0382.