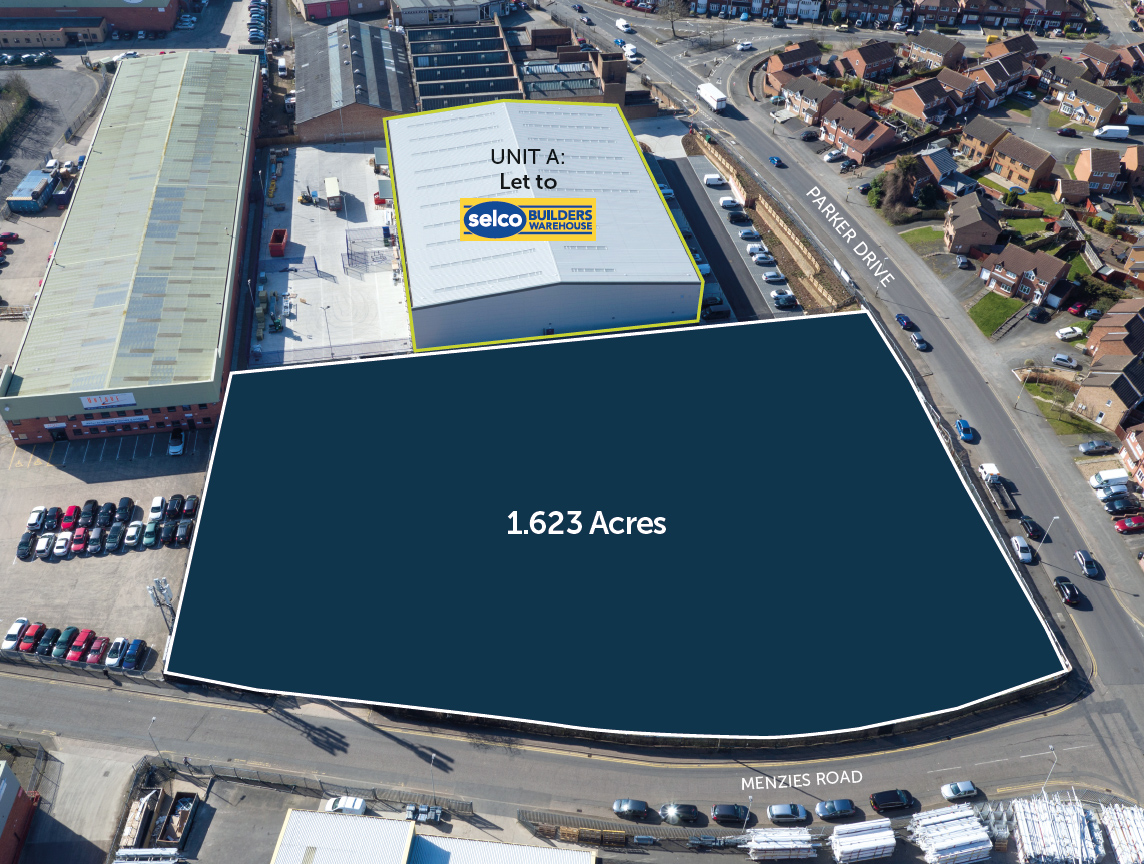 Phase Two of Parker Drive Trade Park is released
23.05.2018
A major new Design and Build opportunity for Trade Park/Industrial occupiers is to be built at Parker Drive in Leicester.
Developer Trafalgar Global Limited has instructed commercial property agents Andrew + Ashwell and APB (Leicester) LLP to promote the site for general industrial, trade, warehousing and distribution uses.
The 1.62-acre site, on the corner of Parker Drive and Menzies Road, forms Phase Two of the development, following the recent letting of 35,000sq.ft., to Selco Builders' Warehouse.
The site is located off the A6 Leicester to Loughborough road, in one of Leicester's prime industrial areas close to the city centre. Parker Drive offers excellent access to the A50 and Junction 21/22 of the M1, as well as Leicester's inner and outer ringroads.
The site can deliver up to a 27,500sq.ft. (2,555sq.m.) building or potentially be split in to smaller units to suit specific requirements with substantial yard and parking areas.
Malcolm Grayson, Director at Andrew + Ashwell, said:
"The release of land at Parker Drive Trade Park offers exciting opportunities for companies seeking bespoke premises, presenting a range of possibilities for design and build that will help drive their expansion.
The excellent location, near the city centre, yet within easy reach of major road networks, boosts the considerable appeal of the site and we are receiving an encouraging number of inquiries from firms looking to secure their future."
Reg Pollock of APB said
"With the recent letting to Selco Builders Merchants this shows that Parker Drive is one of the prime Trade Park/Industrial areas in Leicester. We have received interest in the site from a number of blue chip companies either looking for new locations or moving from secondary sites".
For all enquires please speak to one of the agents on either 0116 254 0382 or 0116 254 1220.