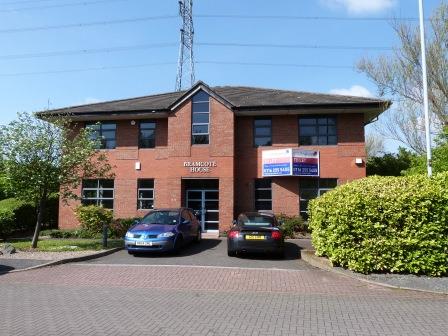 Recruiting for the Leicestershire Office Market
12.12.2013
Acting on behalf of Landlords, W & J Parker Limited, APB has disposed of first floor office accommodation at Bramcote House, Ervington Court, Meridian, Leicester.


The premises, which consists of first floor open plan offices, has been taken by SF Group to strengthen their existing portfolio.


Bramcote House consists of a modern office building of circa 3400 sq.ft. providing open plan office accommodation on the ground and first floor, with all modern facilities such as raised floors, category 2 lighting and excellent parking provision.



The new Tenants, SF Group, will open the Leicester office which will include Finance & Accountancy, HR, Commercial and Procurement disciplines allowing them to strengthen their position within the Leicestershire & Northampton market.  


Rebecca Parnell, SF Group, said "Bramcote House offers modern office premises to fit with the Company image.  The parking and facilities are excellent in providing a good working environment.  

"The location allows us to serve Leicester City and the surrounds, whilst still providing excellent access to Junction 21 of the M1 Motorway". 


Reg Pollock, APB Property Consultants, said "we are seeing a distinct upturn in the office market and high quality accommodation is attracting good levels of interest.  Bramcote House is able to provide what modern businesses want. Disposal of the property happened within 6 weeks of being instructed to market the property.  


"The property offers not only excellent facilities internally, but also a desirable location to the major road networks supplying the East and West Midlands.  



"Further to the letting to S F Recruitment, we have also instructed solicitors to let the ground floor, which should hopefully be completed by the middle of November.  This will mean the property is fully occupied once again.


"What we are finding as a Practice is, if the property is in the right location and condition, it will let with the right applicant interest.  There is a distinct shortage of good quality property within the Leicestershire market as there has been no major speculative office builds within the City in recent years."


APB (Leicester) LLP are one of the East Midlands leading independent commercial property consultants.  They provide a full range of property services from agency, development, management and professional work for local, regional and national clients within both the private and public sectors.  APB is able to offer a wealth of knowledge on all commercial property matters and should you require any assistance please feel free to contact us on 0116 254 0382.