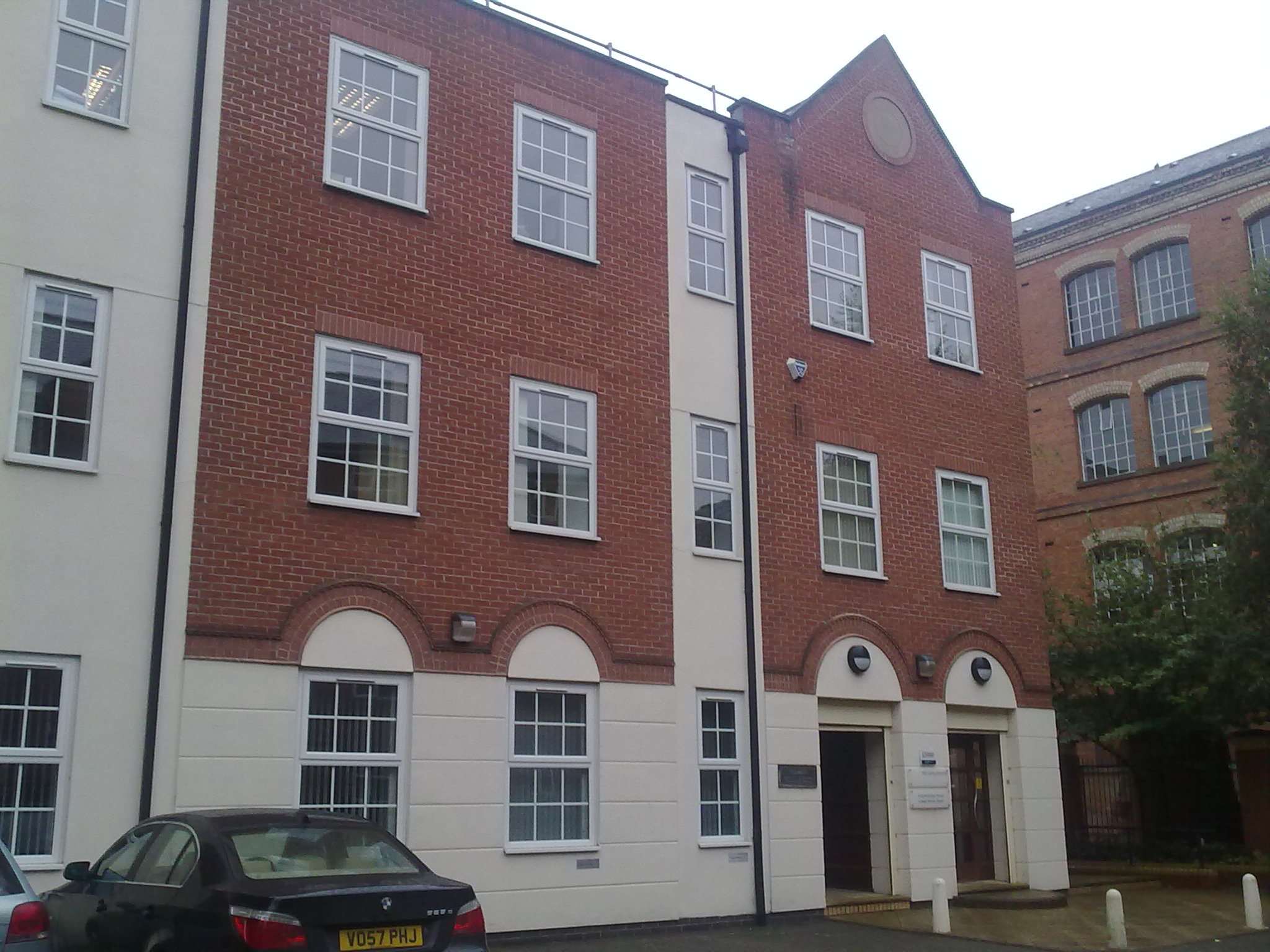 Recruitment Firm takes space in Knightsbridge House
03.11.2014
Acting on behalf of Landlords, Gateleys Solicitors, APB have disposed of 4,629 sq.ft of office premises in Knightsbridge House, Lower Brown Street, Leicester. The office premises consisted of a single floor, open plan accommodation with its own facilities. The building internally has just undergone a full refurbishment and the landlord has also done improvements for the incoming tenant.
Knightsbridge House is located on Lower Brown Street, which is just off the inner ring road and within 300m of Market Street and the town centre. The location offers an excellent position to serve the town centre and further afield due to the excellent surrounding road network. 
The new tenants, Maloy & Flynn Recruitment have been looking to expand their practice within the City Centre as they have grown out of their former premises on New Walk.
John Flynn of Maloy & Flynn commented:  
"We have been searching for a new office within the City Centre, and Knightsbridge House suited our needs precisely with its open plan accommodation and great location.
As a recruitment firm, it is important that we are in the City Centre and easily accessible to applicants looking to be enrolled with us.
Leicester City Centre offers us a great location and also provide services to our clients, as we have offices over the Midlands and the expansion in Leicester is due to a growing client base"
Craig Mitchell of Gatleys said:
We instructed APB to assist with the disposal of our surplus office space. As we occupy the building as well we knew that APB would deliver the right tenant for the Knightsbridge House. We have recently under gone a refurbishment program and are committed to the city centre as we feel it is the right location for our clients.
APB have delivered a good quality tenant who has taken terms which are acceptable to both parties.
Reg Pollock of APB Property Consultants said:
"Lower Brown Street, whilst located just outside the inner ring road, offers fantastic office accommodation for companies, with its open plan floor plates and easy access to the road network and the City Centre.
We are pleased to see that another firm remains within the City, showing that Leicester can offer the facilities and benefits that companies require if the right office space is available"
"Whilst take up in the last few years across the city has been slow we have noticed a rise in recent enquires for city centre space and feel that with the planned improvements to the city this will continue"
APB (Leicester) LLP are one of the East Midlands leading independent commercial property consultants.  They provide a full range of property services from agency, development, management and professional work for local, regional and national clients within both the private and public sectors.  APB is able to offer a wealth of knowledge on all commercial property matters and should you require any assistance please feel free to contact us on 0116 254 0382.