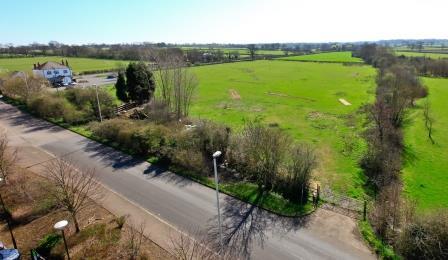 Sale of Prime Residential Land
27.06.2013
Acting on behalf of Everards Brewery Limited, APB have recently secured the sale of this prime residential development land. The 5.4 acre site has been sold to Davidsons Developments Limited.

Everards had successfully secured outline planning permission for the erection of 34 residential units on the greenfield agricultural land adjoining their retained Public House. APB were then able to negotiate and secure a sale on an effectively unconditional basis.

Davidsons now intend to pursue their own planning permission for a new prestigious housing development.

APB are retained by Everards Brewery Limited to act on their behalf in relation to various property matters. James Phillips commented that "it was a pleasure negotiating with Davidsons throughout this purchase. This was a great site and Davidsons clearly saw its potential."