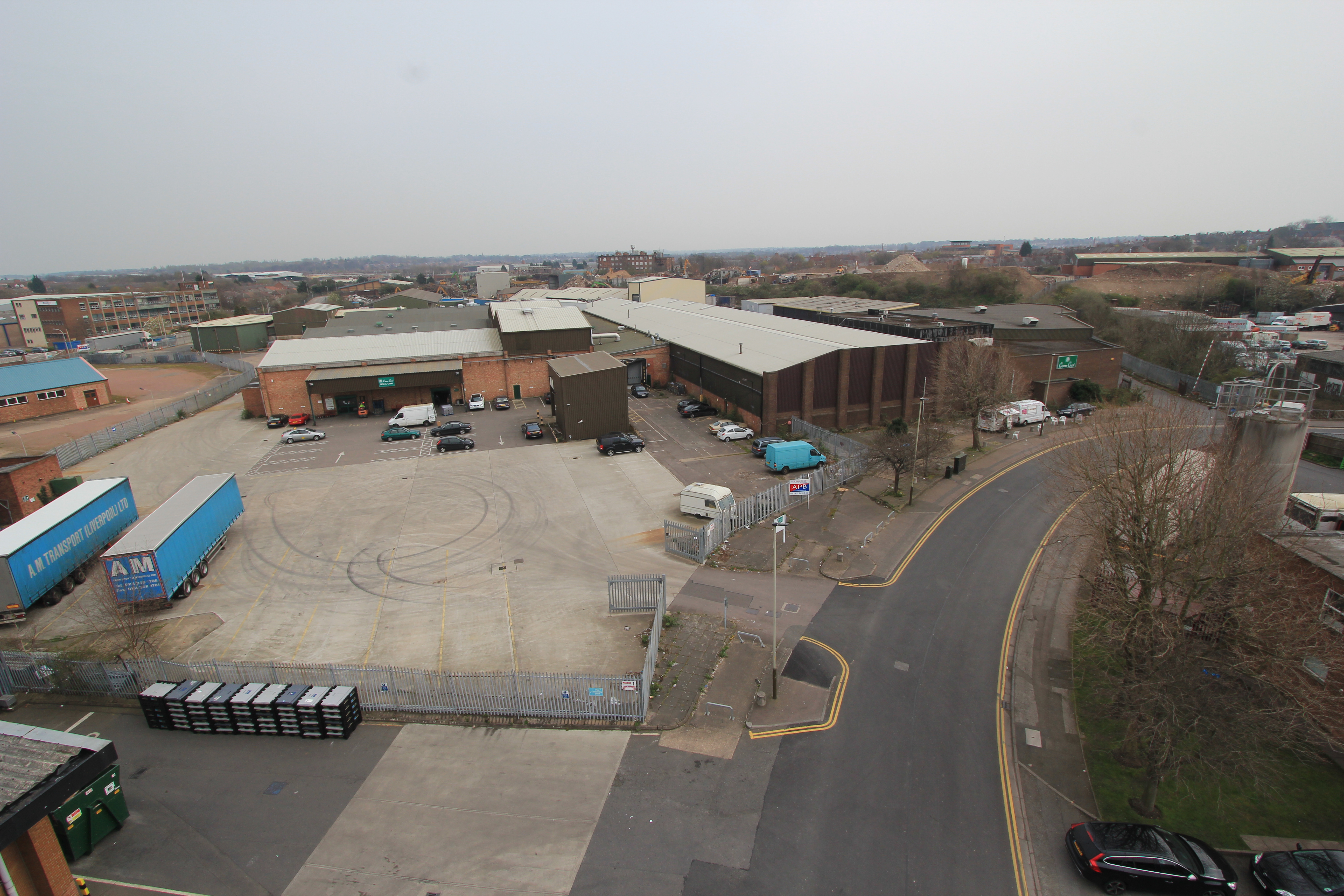 Warehouse Sale Demonstrates Very Positive Signals
29.12.2014
APB has recently disposed of two large warehouse facilities in quick succession, which are seen as very significant transactions for Leicester's property market. The premises on Lewisher Road and Cobden Street total over 250,000sq.ft and have both been sold for owner occupation.
Lewisher Road was sold to Universal Flexible Packaging who intend to use the building in association with their food based business. The building was 122,181 sq.ft. of modern space situated with Hamilton Industrial Estate. The sale emphasises the growth of manufacturing food sector within Leicester.
The warehouse complex at Cobden Street has been sold to a private investor. This was a very aggressive deal with the sale being concluded within 2 weeks of instructing Solicitors. The property extended to 129,949sq.ft on 6 acres and is located within an established industrial location on the edge of Leicester City.
Reg Pollock of APB commented that "the sale price in both instances  was reflective of City's resurgence as major employment centre and the general shortage of good quality and versatile industrial stock throughout the region- the speed in which the Cobden Street deal completed, clearly endorsed this."
APB acted on behalf of Crown Crest (Leicester) PLC in both instances. Crown Crest's Finance Director, Hemant Patel, said that "these were two very pleasing results indeed. APB and our other professional representatives pulled out the stops to conclude the sales of these two surplus warehouse premises within a very tight timeframe and ensured that our returns were maximised".   
Reg Pollock also comments that "the shortage in supply of quality industrial stock is having a very positive affect on commercial property values. Whilst occupiers have very specific requirements, they are starting to realise that there are very few opportunities around the County available for immediate occupation.  If this growing demand continues, we may see more speculative developments and continue to highlight Leicester as one of the region's most important employment centres".
APB are one of the East Midlands leading independent commercial property consultants.  They provide a full range of property services from agency, development, management and professional work for local, regional and national clients within both the private and public sectors.  APB is able to offer a wealth of knowledge on all commercial property matters and should you require any assistance please feel free to contact us on 0116 254 0382.